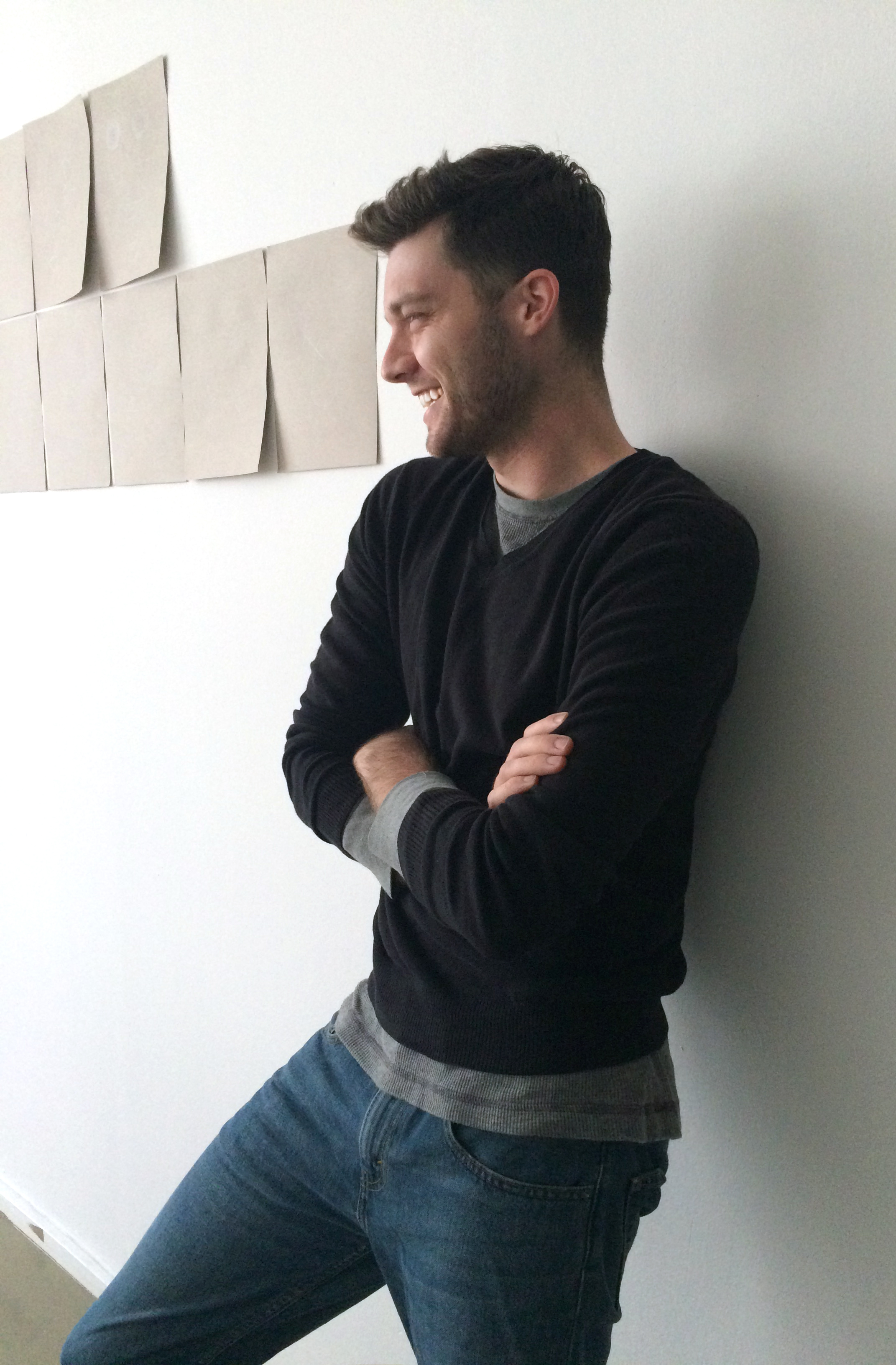 Upon Graduating from Cranbrook academy of art Aaron Decker received two prestigious awards. The MARZEE graduate prize recognizing promising international talent in jewelry; and The Mercedes Benz Financial Services Emerging Artist Award 2015 which provided a residency at the esteemed Kunstlerhaus Bethanien in Berlin, Germany. The latter acted as an artistic springboard post graduation culminating into a solo exhibition with Ornamentum Gallery in the Summer of 2016 titled Derby and His Badges.
Decker is regarded as a young talent who lectures, teaches, and contributes his critical voice to the field writing for publications such as CURRENT-OBSESSION, and ART JEWELRY FORUM. He was one of two writers selected for Ruudt Peters Retrospective Catalogue, BRON, accompanying the opening of Peter' retrospective at the CODA Museum, Apeldoorn.
Aaron Decker exhibits his work regularly nationally and internationally, recent exhibitions include: DESIGN MIAMI, Ornamentum Gallery, Hudson, NY; BODY ALCHEMY, Jewelry Triennial Hangzhou, China; BLANCO, Munich, Germany; American Gothic, Group Show, Munich, Germany MARZEE Graduate Exhibition, MARZEE Galerie, Nijmegen, Netherlands.
Aaron Decker is represented by Ornamentum Gallery, and Marzee Galerie.